Spring of 2022, I moved out of a flat for the 3rd time since I've been in this country. Next door to my new home, just off of a busy high street in North London, is a Chinese family of five. The family had just bought the place last year and was doing some finishing touches, it was their first permanent address they told me, having spent 20 some years renting in different parts of London. Despite all being Chinese, the language was probably the only thing we had in common. While the mum and dad runs a Chinese supermarket 7 days a week, the care of the three girls are mostly carried out by their auntie who would came after school hours.
One day the younger sisters came home from school to find me taking a picture of the blossoms in their front garden, and showed enormous interest in me and my camera. I started photographing them occasionally then, during the few hours of light after school and on the weekends, as a way of play. Soon they started to engage with me more, and started performing in front of my camera.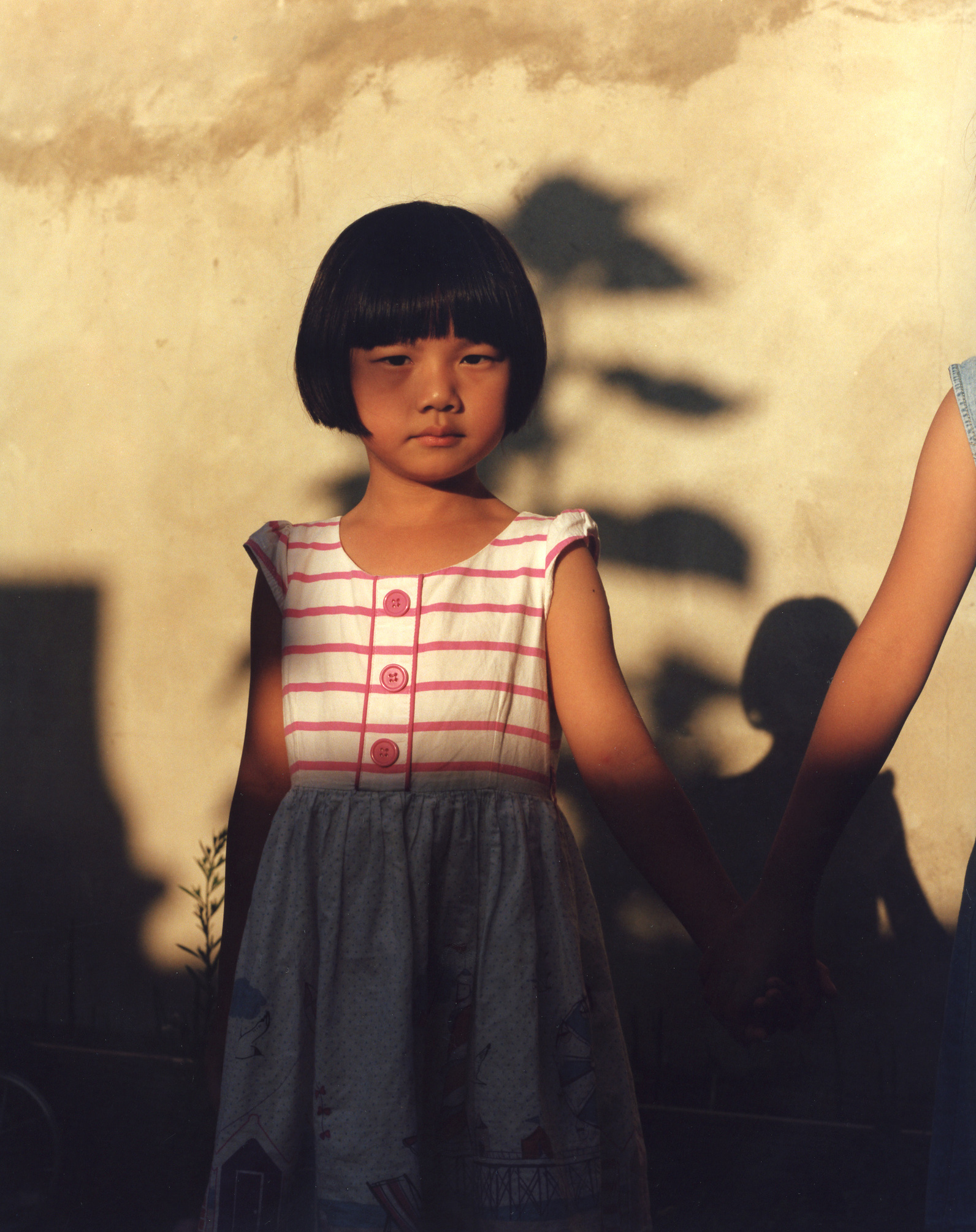 Jinxing is the youngest of the three Wang sisters, she's also the most shy and reserved. It took her sometime to get warmed up to me, even then, smiling is her main choice of language.
She refused to let go of Jinna's hand when posing for the photo, still a bit upset from getting the booster shot earlier that afternoon.
As a kid, I used to tear pieces of paper and doodle gift boxes with big bow ties on them. Then, I would give these to people around - my parents, grandparents, classmates, teachers I liked in school. I draw gift boxes cause they would never be a disappointment to the recipient, it can be anything that they had wished for.
So when I first received a drawing from Jinna, tucked away under my door knob, a pencil sketch of me and Joe. I gathered all the coloured pens I can find around the house and started my response immediately, channelling my young self in the process with a childish excitement.
I got to know her a bit better through these drawings we would exchange, and though our circumstances had little in common, I started to feel relatable with the girls in a lot of ways.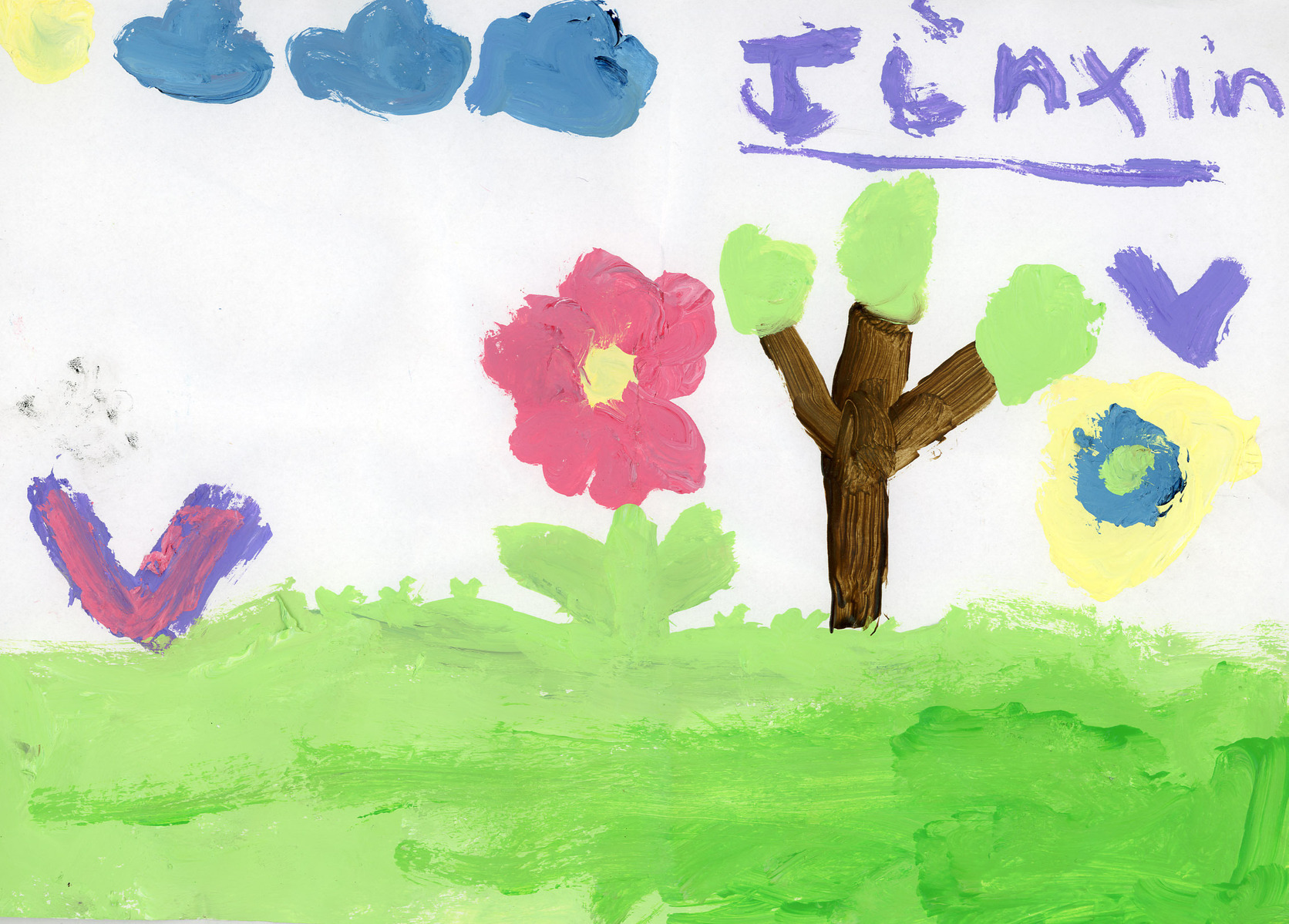 Often I'd read about migrant child experiences written from a non migrant child perspective, as if its rather an adult's concern. While I can't engage in conversation about cultural values with a pair of 5 and 7 years old, I did get something out of the after school drawing sessions and our playtime together.
There were the constant attempts to write their own names in Chinese and the telling of the only time they went back to China and how much fun they had. I think I was shared all this for being Chinese myself, as if they were trying to get some sort of confirmation and validation from me, because their memories had began to fade, they needed to know if all the slides in China were blue like how they remembered it to be.